What is ThermOS?

ThermOS transforms your Raspberry Pi into a web enabled thermostat. You can fine-tune your thermostat settings to get the most out of your system. Currently, ThermOS is divided into two parts; the thermostat-daemon, which handles your ac system, and thermostat-web, which gives you a beautifully simplistic web interface to interact with.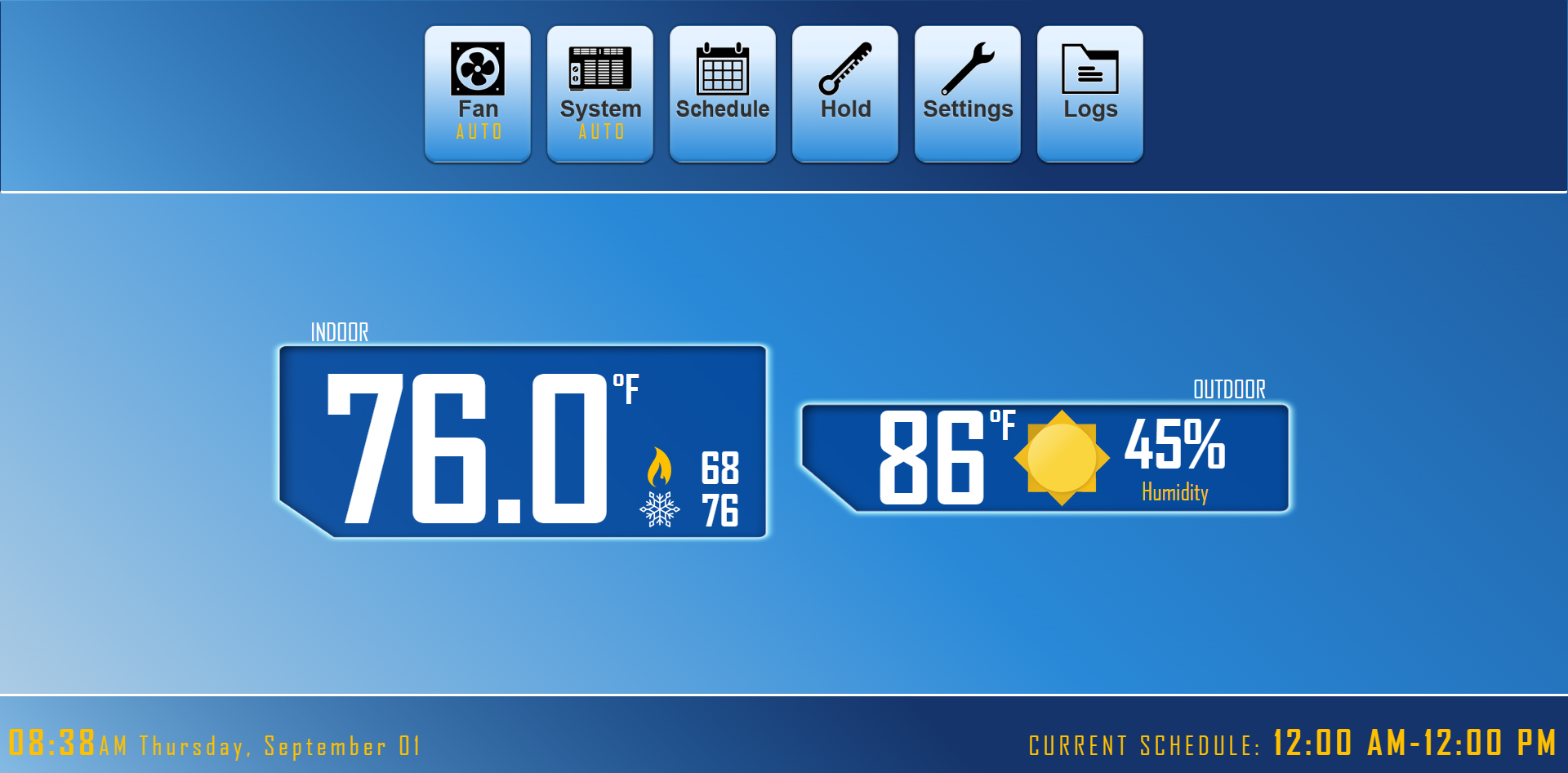 What can ThermOS do?

Access the control panel through any web enabled device that is connected to the same network.
Set your system to Heat, Cool, or Auto
With Auto mode enabled, you can create a custom runtime schedule
Temporarily override scheduled settings with the temperature hold timer
View thermostat logs right in the control panel
Access real-time hyper-localized weather data provided by the Dark Sky API
Control Panel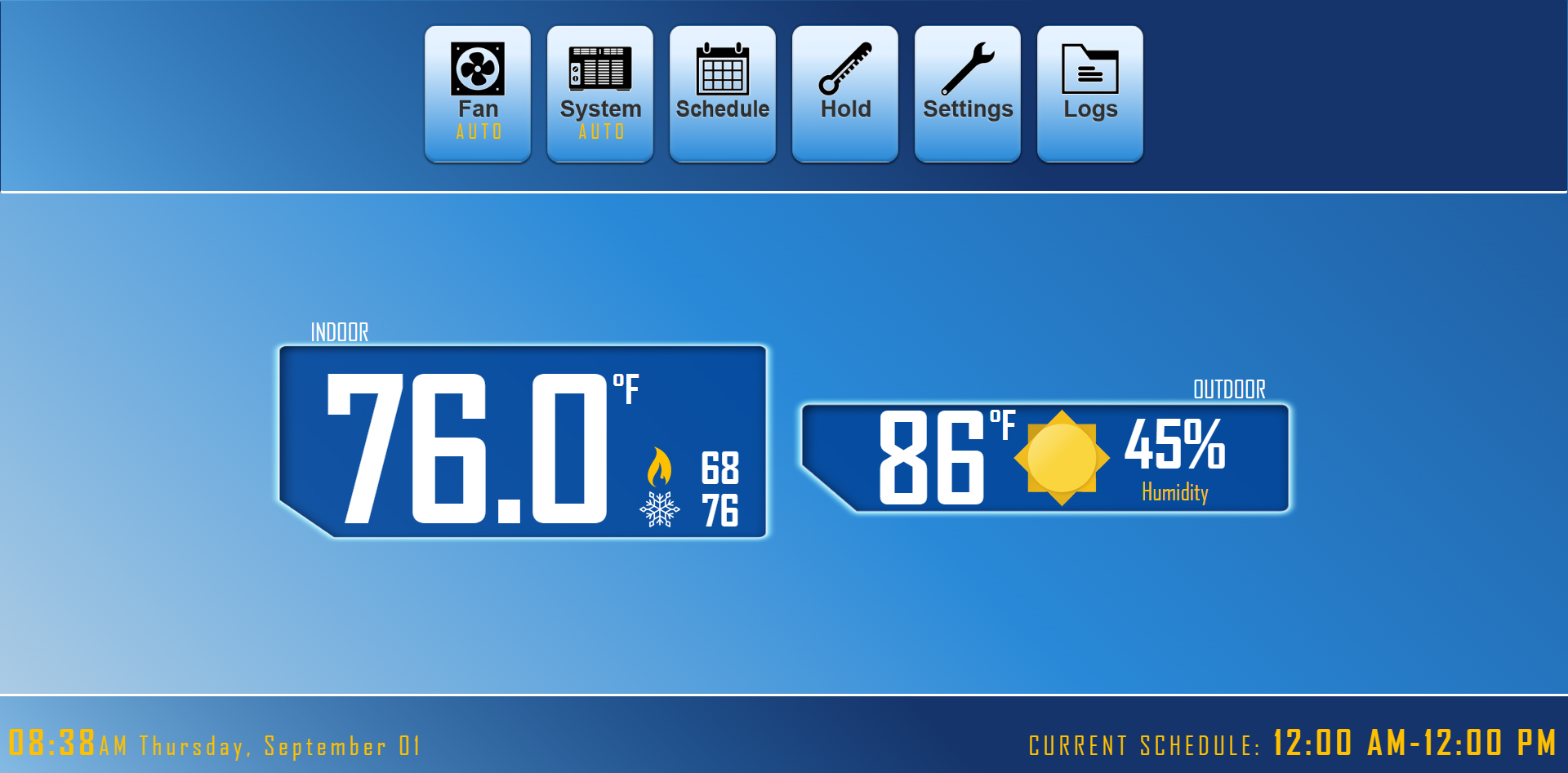 System Panel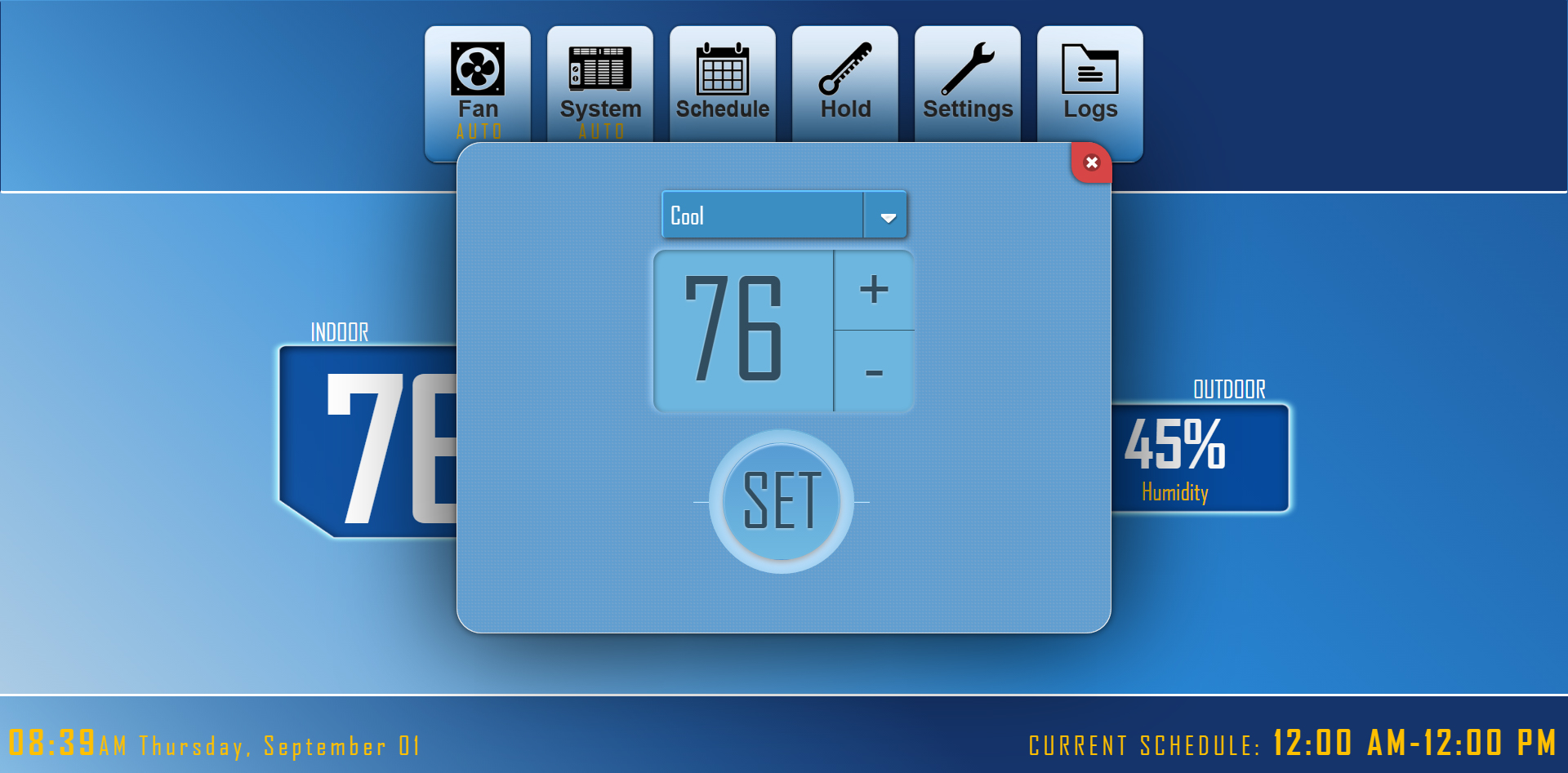 Schedule Form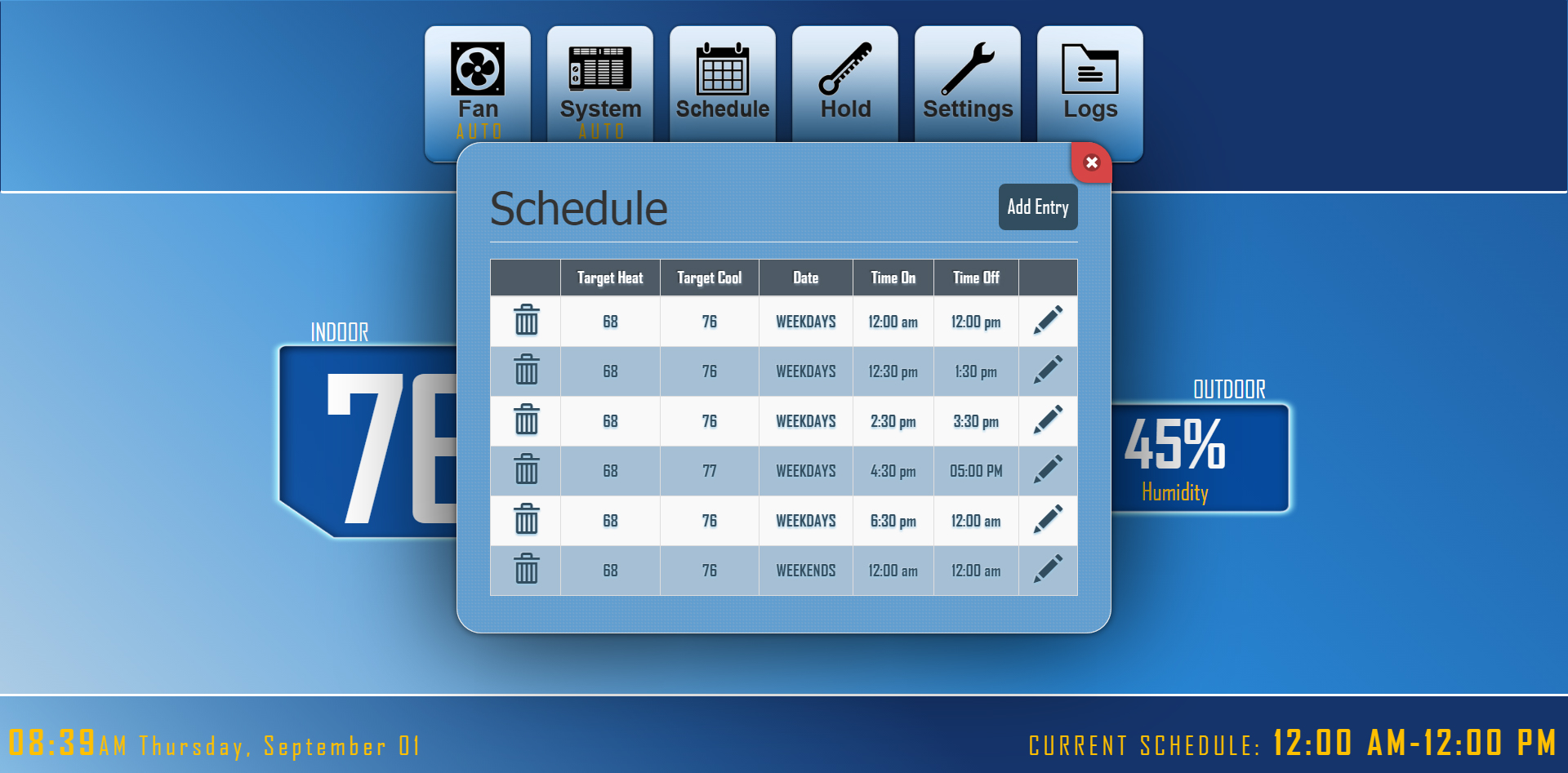 Schedule Edit
Hold Temp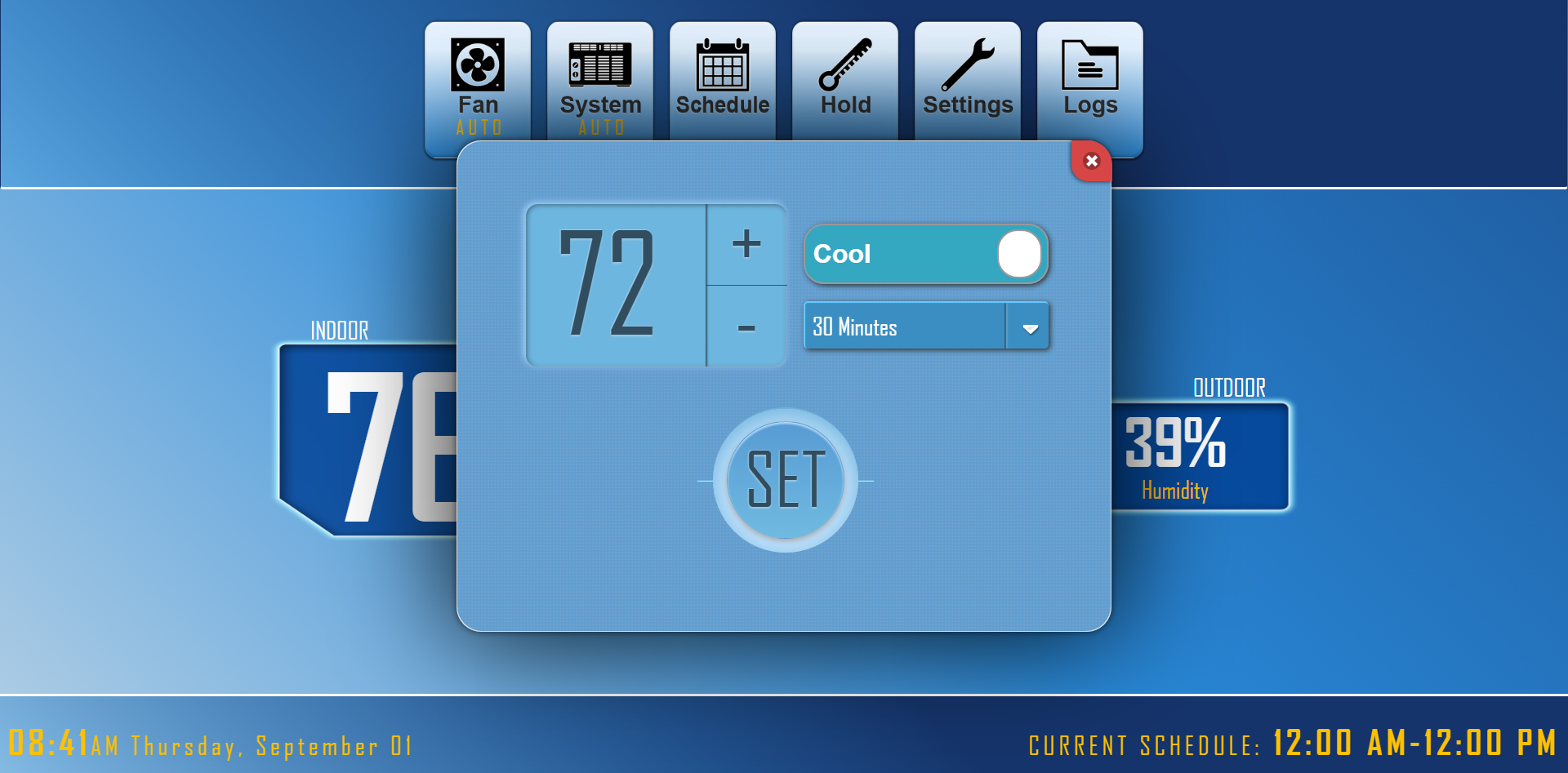 Settings Panel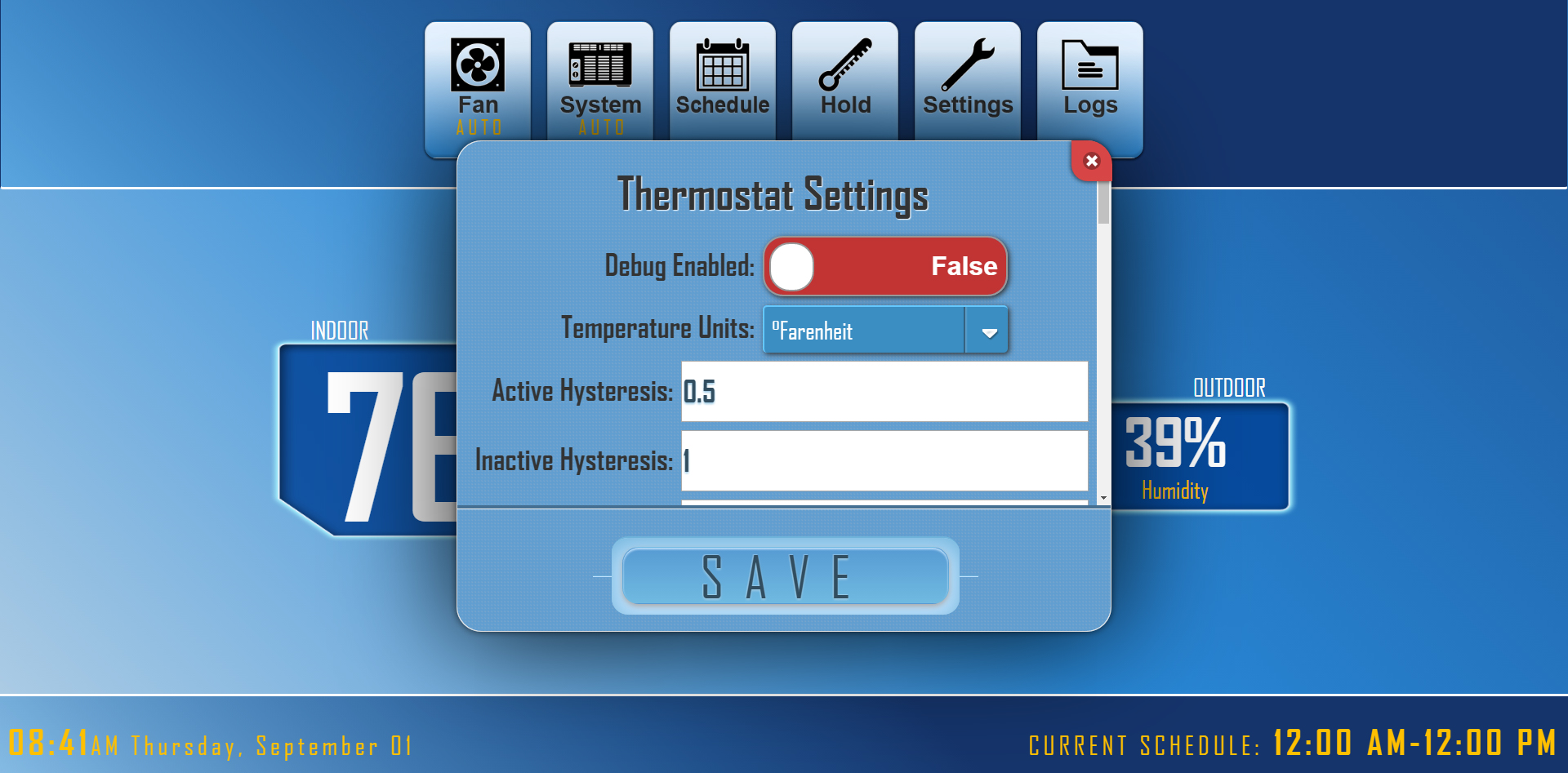 System Logs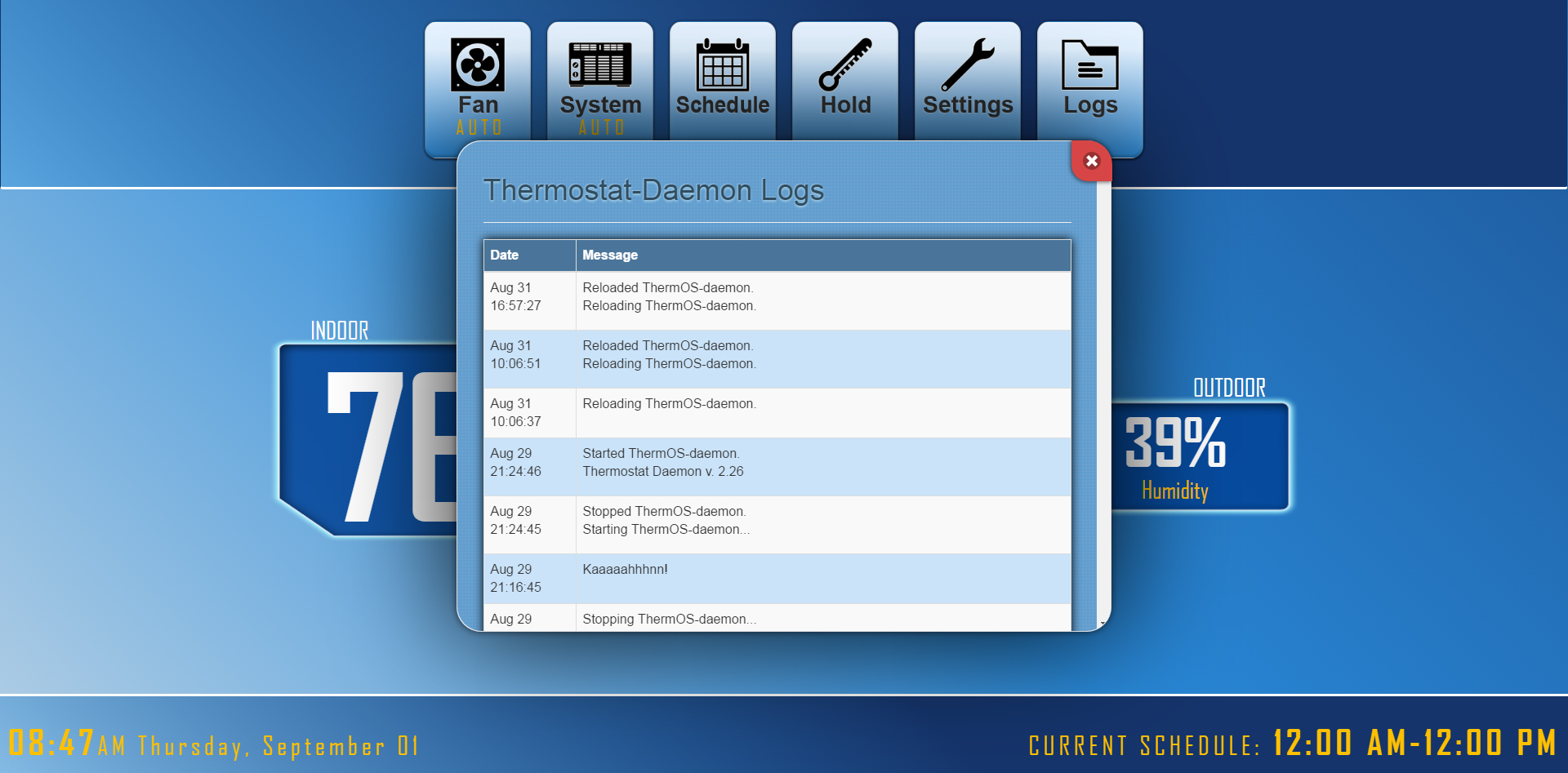 Personalized Weather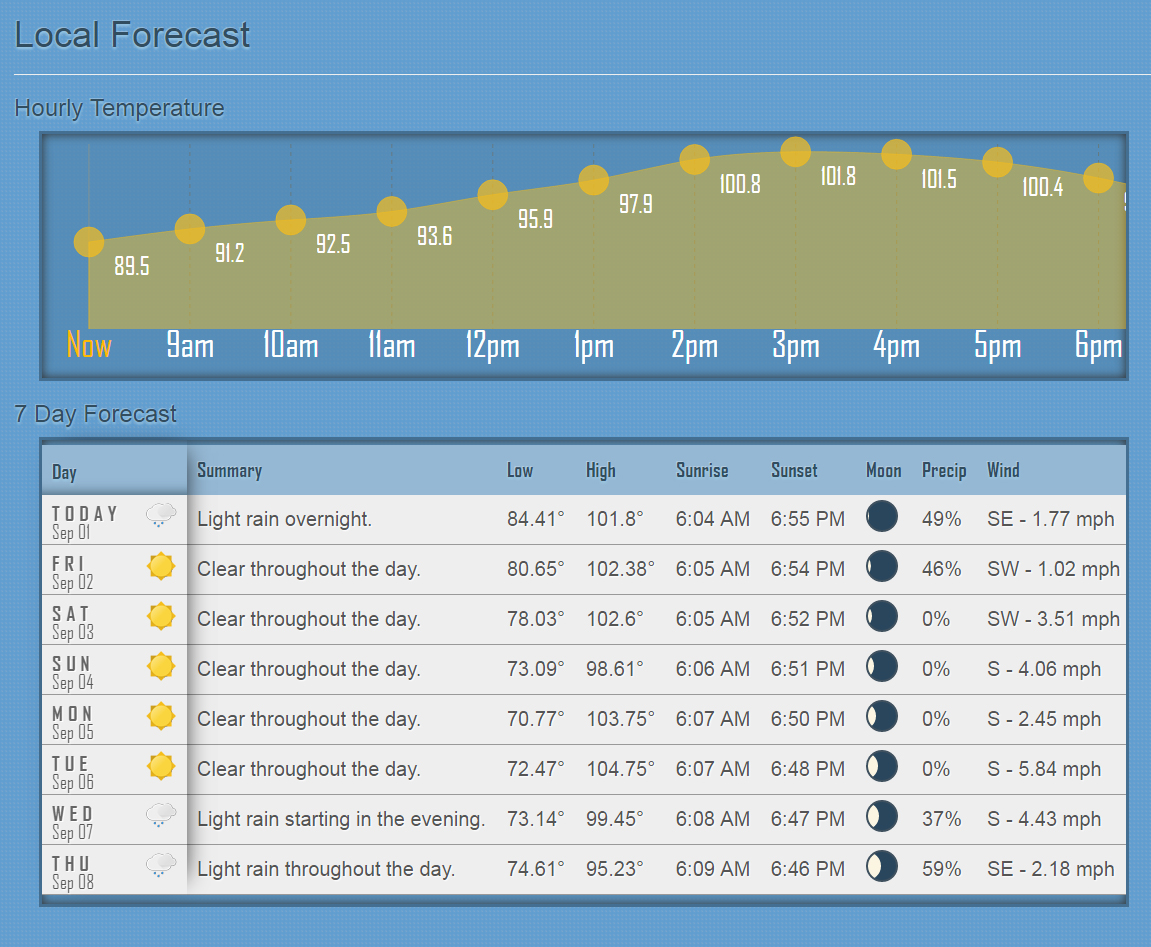 Setup Instructions